We provide wide-ranging residential cleaning services personalized around your needs to ensure your home looks spotless upon our departure.
There is a lot to be done in the techniques of residential cleaning. We work with you to get a scope of work then use our skills to meet your needs. Whether you need a one time clean or a regular service, we tender to the needs of our clients.
We are insured and bonded and most importantly, we're a company you can trust.
Kitchen
Countertops cleaned and disinfected (all items removed/replaced)
Spot check back splash
Wipe down front of cabinets/handles
Wipe down small appliances (toaster, coffee pot, toaster oven, microwave)
Floors swept cleaned
Wipe down outside of refrigerator/handles
Stove top, front and knows cleaned and disinfected
Sink cleaned/disinfected as well as faucet
Wipe down tables/chairs
Inside window sills wiped down
Overall appearance of room left neat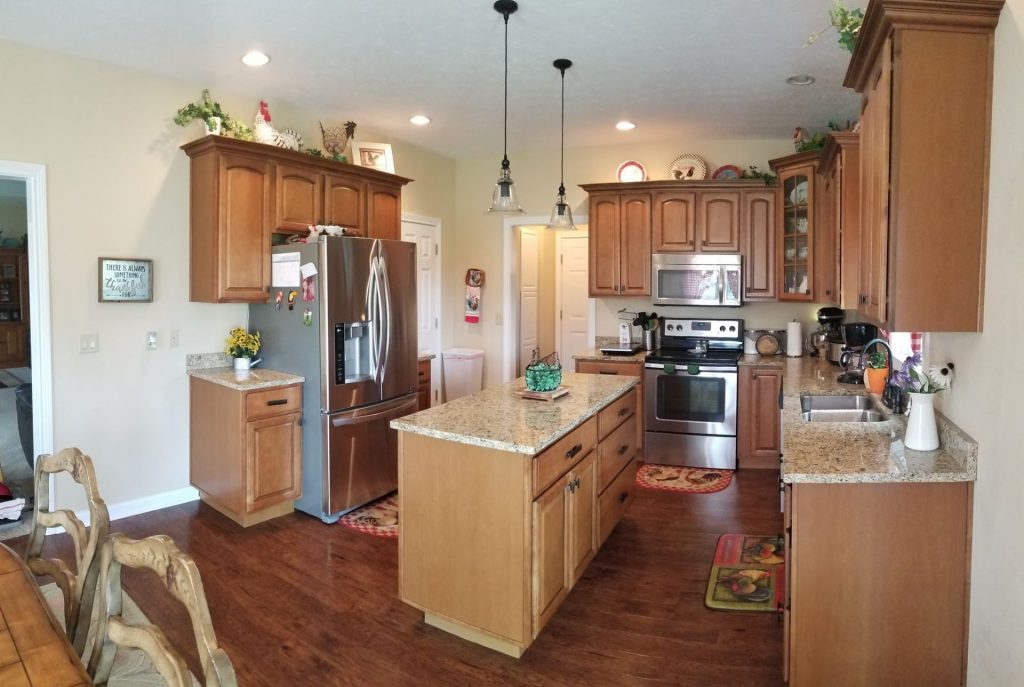 Bathroom
Sink(s) and faucets cleaned and disinfected
Toilet cleaned and disinfected inside and out included base and behind
Tub/Shower cleaned, disinfected and rinsed
Mirrors cleaned
Wipe down light fixtures within reach
Door handles/towel holders disinfected
Overall appearance of room left neat
Bedroom
All areas dusted within reach
Mirrors cleaned
Furniture wiped down using damp cloth or pledge (all items removed/replaced)
Carpets vacuumed/Hard surfaces swept and cleaned
Inside window sills wiped down
Overall appearance of room left neat
Other Areas (front room/dining room/sunroom/laundry room)
All areas dusted within reach
Wipe down furniture using damp cloth or pledge
Wipe down/clean picture frames/wall décor as needed
Clean glass on front and back door/patio doors
Wipe down fronts and tops of washer/dryer
Vacuum carpet/sweep hard surfaces and clean
Overall appearance of room left neat
Detailed Cleaning services offered at additional cost include but not limited to:
Baseboard Cleaning
Walls washed
Paneled doors
Ceiling fans (height restriction)
Interior of appliances
Locations
Madison County, Delaware County, Henry County, Hancock County, Hamilton County
Pendleton, Fishers, Anderson, Lapel, Westfield, Carmel, Noblesville, Alexandria, Daleville, Greenfield, Yorktown, Elwood, Frankton, Ingalls, Fortville, McCordsville