First impression is what people remember, especially for a business. When employees and visitors enter into your facility, it's important to greet them with cleanliness. Making sure your business establishment is tidy and well-maintained begins with the flooring.
We take the proper steps in order for your VCT floor to shine. The most important part in the process, which is also the most tedious, is prepping the floor. When stripping VCT one needs to be sure the old wax is removed. Doing so allows a fresh, clean canvas to apply the new layer of wax. Taking the proper steps will allow a sleek shine to your VCT tile.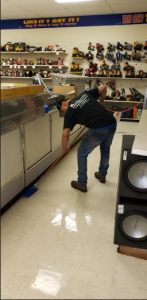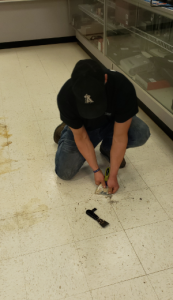 If you have any questions about our floor care and cleaning services, please contact us for more information.
Locations
Madison County, Delaware County, Henry County, Hancock County, Hamilton County
Pendleton, Fishers, Anderson, Lapel, Edgewood, Middletown, Chesterfield, Westfield, Carmel, Noblesville, Alexandria, Daleville, Greenfield, Yorktown, Elwood, Frankton, Ingalls, Fortville, McCordsville